ENERGYDECENTRAL – THE LEADING TRADE FAIR FOR DECENTRALISED ENERGY SUPPLY
As a specialist trade fair, EnergyDecentral has established itself as the most important platform for decentralised energy supply. It maps the entire value chain of sustainable energy production: resources - energy generation - smart energy
The next EnergyDecentral will take place from November 15 to 18, 2022 parallel to EuroTier in Hanover. The physical fair is supplemented by a digital offer.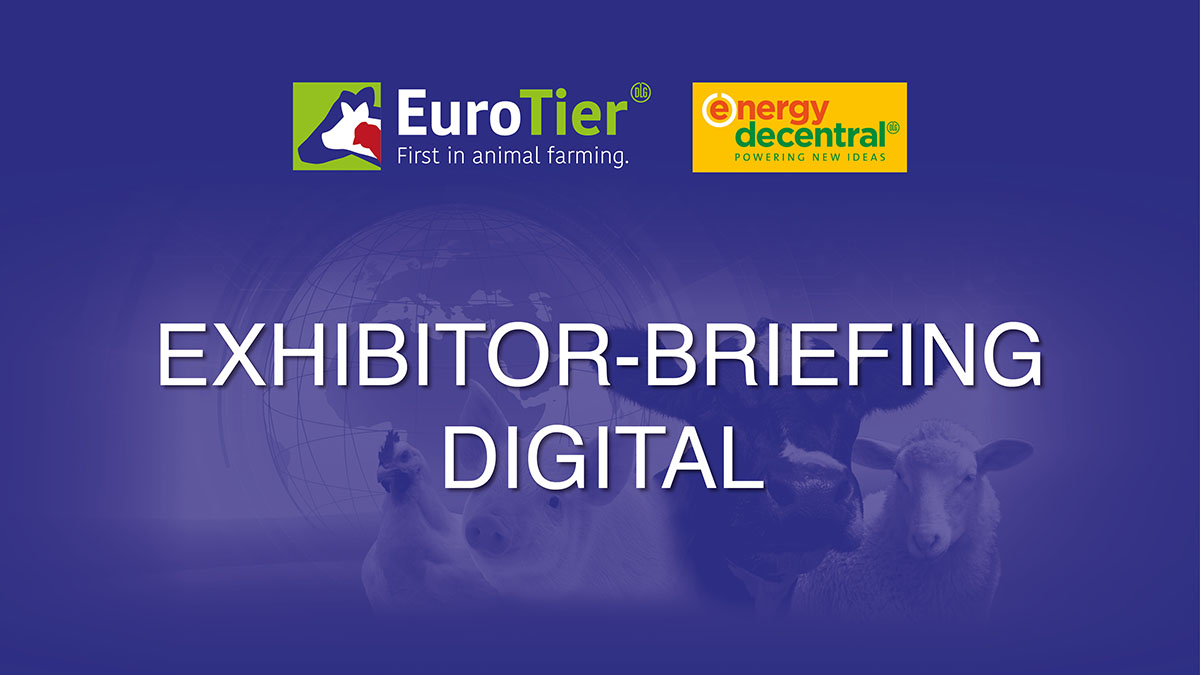 Upcoming date:
30 June 2022, 1 pm to 2 pm
How to edit your digital company profile
Invite visitors, order tickets
Safe Business
Join us and tune in!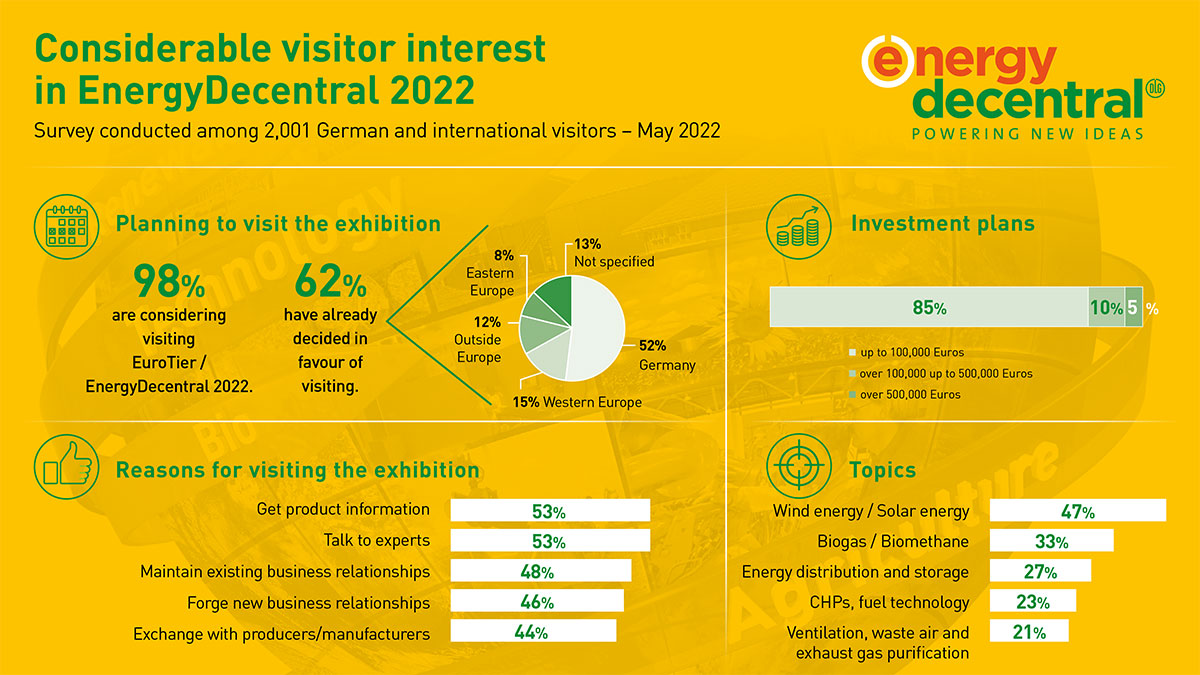 The visitor interest in EuroTier/EnergyDecentral 2022 is very high. Around 98 percent of the visitors surveyed are considering a visit to the leading international trade fairs in Hannover. 62 percent are already certain that they will visit the trade fairs in Hannover in November.

PERFECT COMBINATION - EnergyDecentral and EuroTier